The automated application of RFID-tags on your race numbers
Race numbers mostly carry a RFID-tag on the back of it. PROM'ES works together with all major timing services in Europe. Although we are not a timer ourselves, we gained a lot of experience with RFID-technology. As the first in Europe we developed a unique fully automated 'chip service'. We take care of automated coding, checking and application of the RFID-tags of the timer of your choice on the number bibs. Chip service: 'Professional outsourcing!'  
Watch the video, which explains how the tags are mechanically applied to the race numbers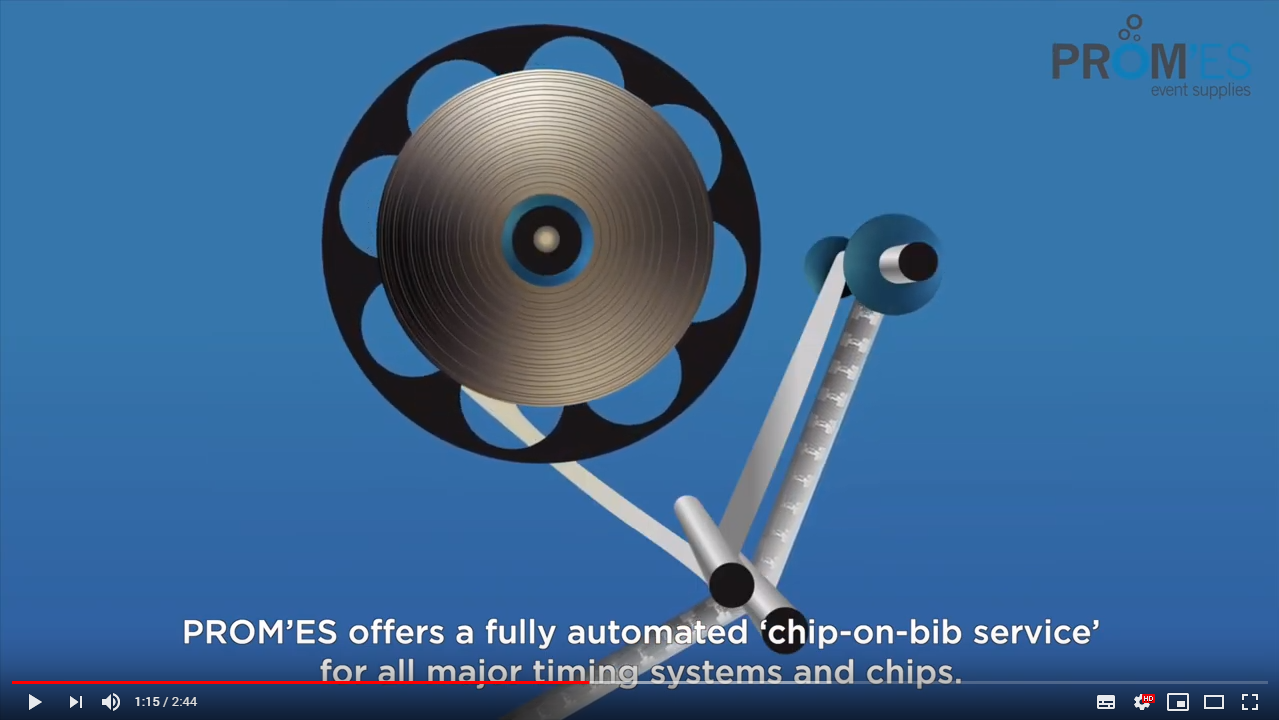 Fully automated and accurate
This innovation is the solution for the increasing use of race number chips. As we do provide all services ourselves, we start programming and applying your chips right after your first race number is produced. For events that use time registration, accuracy is of the utmost importance. Regardless of the system you work with: we ensure that everything is 100% correct. 
Guaranteed closed production system

Multiple checks in 1 process

Log files for extra security

Flexibility and back-up facilities by extra RFID-printers
If needed, we deliver all events throughout Europe within 48 hours!
Request offer
show more
show less
Need help or other wishes? Call us.
Opening hours
08:00-17:00